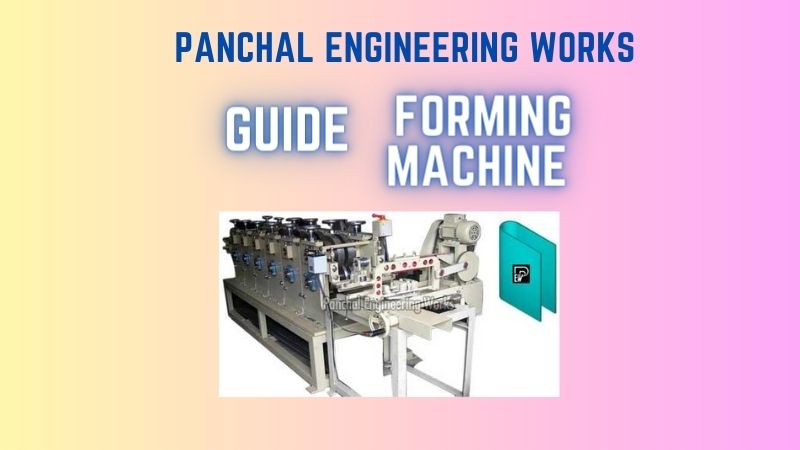 Making the right guide forming machine choice may make or break the manufacturing of numerous metal components.
Finding the machine that best meets your unique needs in terms of cost, durability, and excellent quality can be a difficult undertaking. Here, we go through several things to think about while selecting the ideal guide forming machine for your requirements.
Manufacturing Quality
The manufacturing calibre of your guide forming machine determines the calibre of your rolled formed components. Spend some time learning about the production practices of the guide forming businesses you are thinking about. Some manufacturers provide completely completed equipment that is kept in facilities run by skilled workers. All parts comply with very strict production and material requirements.
Warranty
Inquire about the warranty policies and coverage conditions from the guide forming machine manufacturer you are considering. All cables are identified, and the machine will be thoroughly checked at the factory. After the equipment is installed in the client's plant, the warranty period is 24 months.
All components, including delivery, are provided free of charge within the warranty term. Your guarantee is your peace of mind that, should your chosen guide forming machine malfunction shortly after purchase, you won't be left with anything but regret.
Customer Service and Repairs
Customer service that is trustworthy and of the highest calibre should support your warranty. Verify that the guide Forming Company you choose has experienced customer care professionals to help you with technical problems and that they honour their pledge to make repairs.
Globally, several suppliers have been known for providing guide Forming Machines of the finest calibre. For them, your repairs must be completed properly and quickly so that business may resume as soon as feasible.
Guide Formed Product Specifications
The specifications for the goods you will be guide forming will direct your purchase once you have found a reputable Guide Forming Machine provider. Product length, thickness, rigidity, and profile are among the specifications. We know our machines inside and out since we build all of the guide forming equipment we offer, and we have put them through rigorous production testing. We can simply assist you in choosing the ideal equipment to create metal components that meet your requirements.
Custom Profile, Single Profile, and Multiple Profile Guide Forming Machines
A various profile Guide Forming Machine with replaceable cassettes can be the ideal option for you, depending on your manufacturing demands. As a result, you may use a single machine to create the same component in many profiles. If our broad assortment of standard profile guide Forming Machines does not contain the profile you are seeking, we also provide bespoke profile machines.
Speed and Quantity of Production
When choosing a machine for big-volume manufacturing, take production speed into account. A higher-rate-of-production guide forming machine might boost your overall profit margin. Based on your total production requirements, you will also take machine life into account.
Cost to Operate Machine
When selecting a guide Forming Machine, consider the machine's operating energy expenses. Your Guide Forming Machine's excessive power consumption may unnecessarily reduce your revenues. Make sure the machine you're buying is appropriate for the task at hand in terms of energy efficiency.
Choose to deal with the best suppliers and get the right Guide forming machine for your need.